Heide Park – One of Germanys biggest amusementparks
Heide Park is an amusement park located near Soltau, about 50 kilometers south of Hamburg in northern Germany. It is approximately 700 kilometers to the amusement park from Gothenburg and 5 hours from Malmö.
Heide Park opened in 1978 in what was then West Germany. There are 40 rides and the park is one of Germanys largest amusement parks of 850 000m2.
We decided to take the opportunity to visit Heide Park on our journey home to Sweden from Italy. We wanted to end our vacation in the most enjoyable way possible.
Heide Park – One of Germanys biggest amusementparks
Prebook tickets
We prebooked our entry tickets, which we recommend doing as prebooked tickets cost €39 each. There is free entry for children under 3, entry for children 3 years and over costs €39 each. When you have purchased entry tickets you can go into the park and ride whichever attractions you wish without having to buy extra ride tickets or any additional costs. If you don't prebook or preorder tickets, it costs €60 per ticket. We also recommend that you prebook parking, which costs €7 for the entire day. We advise that you download the Heide-park app before your visit in order to plan your time in the best possible way. When you enter the park, you are immediately hit with the cozy character. It is clean and nice and the buildings you see have traditional German characteristics, also known as timber framing. Near the entry there is an information center with helpful staff, toilets and storage lockers where you can lock away bags and belongings etc.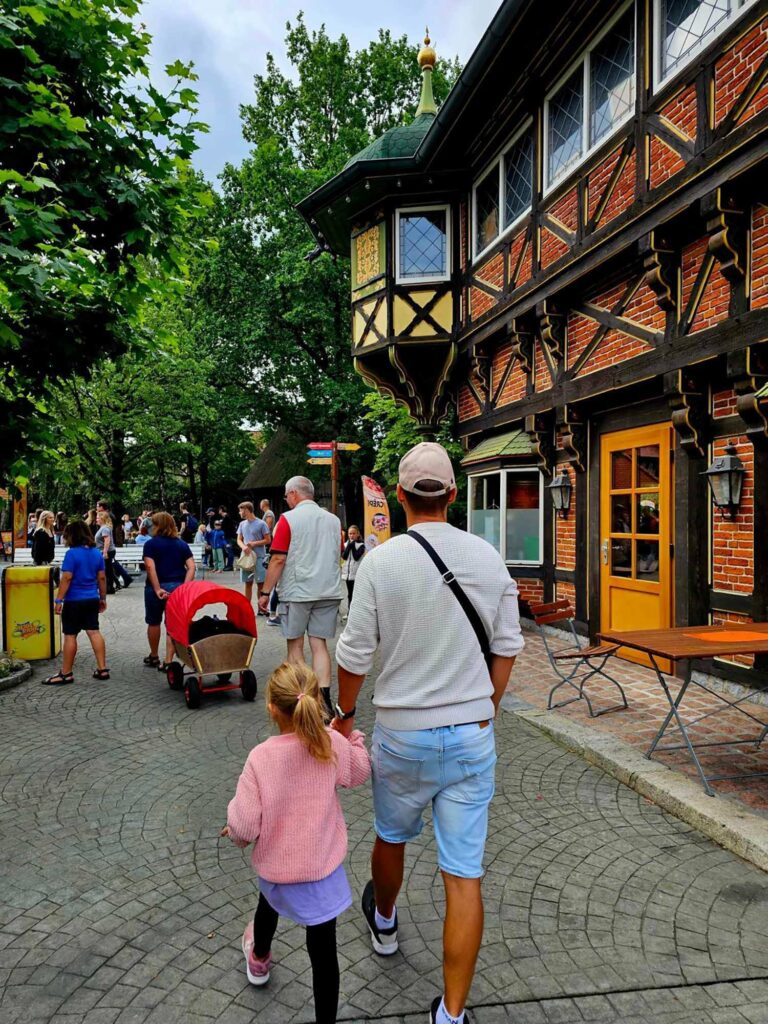 Sightseeing-train and Peppa Pig
We began by taking a "sightseeing-train" to gain an overview of the amusement park. This allowed us to see what the park had to offer and to see where we would begin our adventure. The tour around the park on the train took around 15 minutes and the children got to see a lot of fun carrousels and theme parks that they wanted to visit. When the train came to a stop, we decided to begin the day at Peppa Pig Land.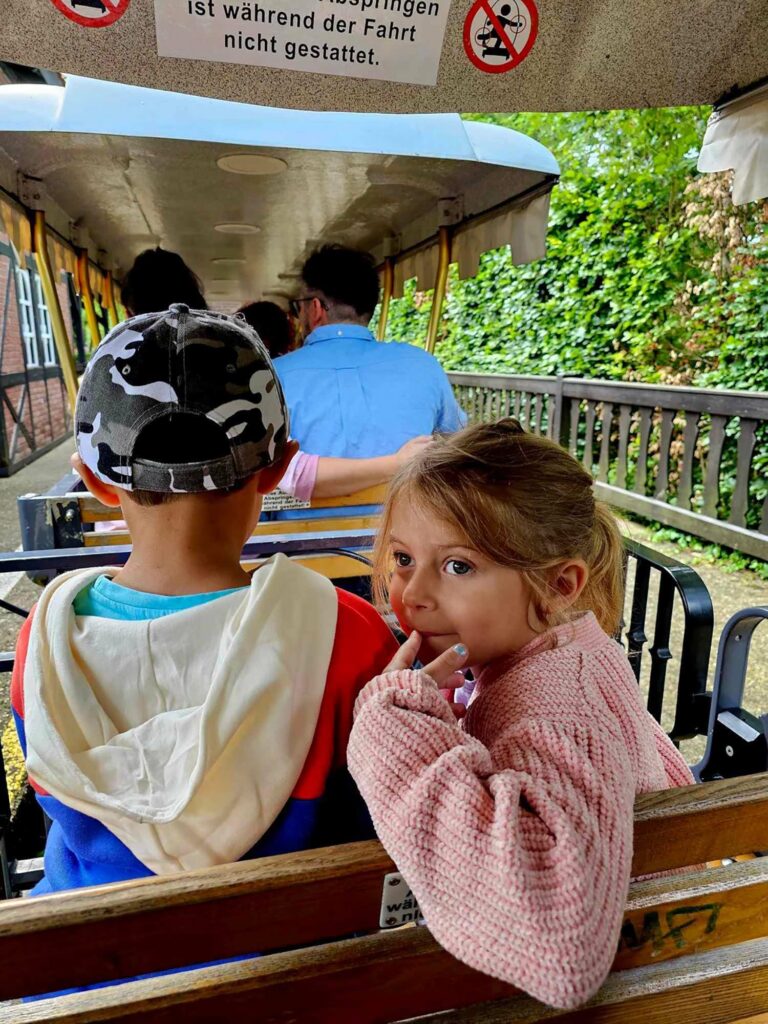 The area was unbelievably well done and the first thing we saw was Peppa Pigs yellow house, which we took the opportunity to visit. Inside the house we recognised the interior design and characteristics. Our youngest daughter, who is 5 years old, was delighted and explored with great enthusiasm.  The highlight for her was when she got to meet Peppa Pig and her little brother George outside of the house, whom she hugged with great happiness. In Peppa Pig Land there were even carrousels for very young visitors, everything from riding on dinosaurs, riding in boats, riding in hot air balloons to riding in the Peppa Pig train. This Land would we say is appropriate for younger children from 0 to 5 years.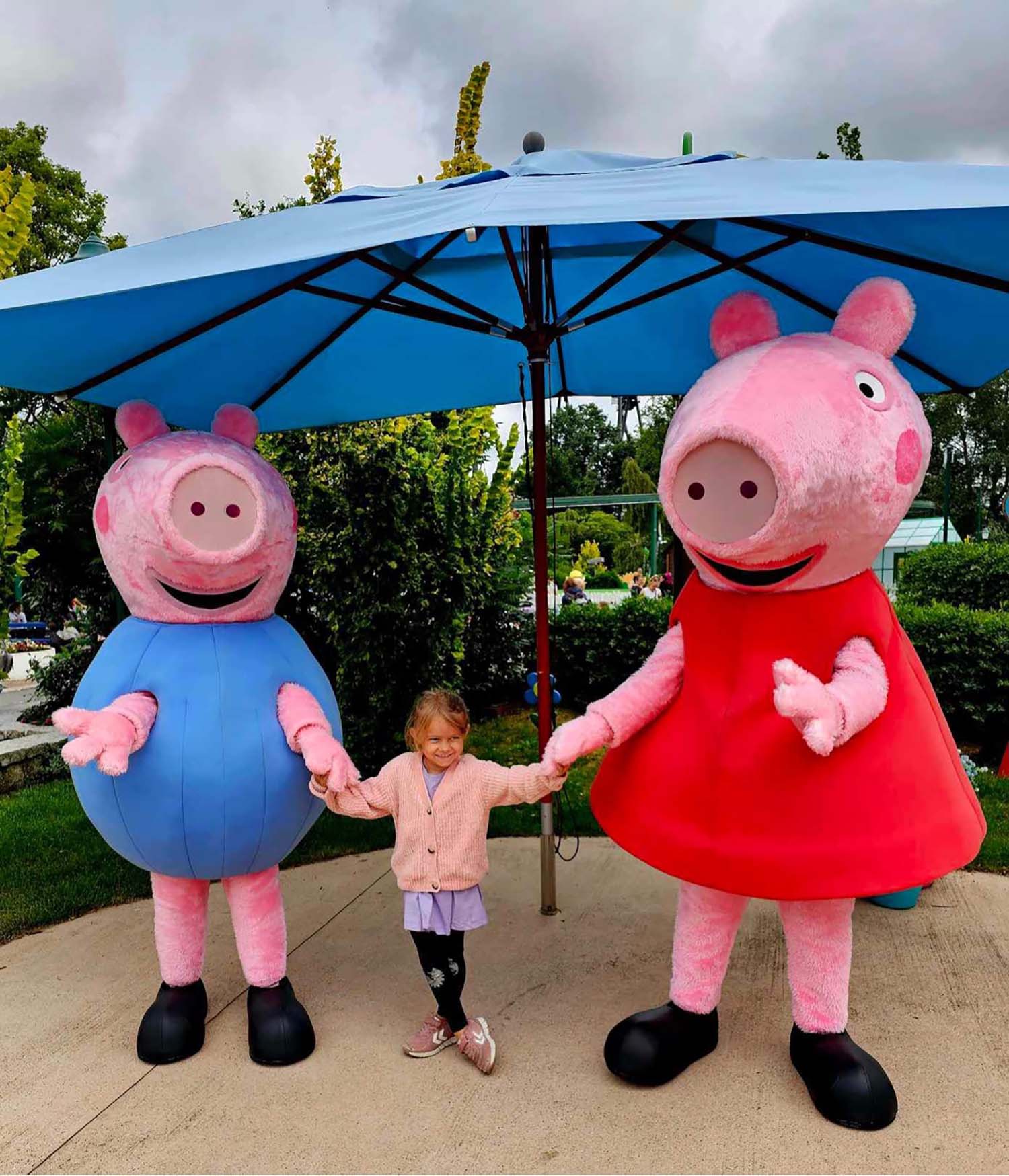 Theme areas
After our daughter was satisfied with our visit to Peppa Pig Land it was time for the rest of the family to be accommodated with more action packed activities. There were different areas at Heide Park with different themes such as Wild West, Ghost Busters with 5-D cinema and areas with more German characteristics. Each area was incredibly well done and we were impressed by how nice everything was built up. In the middle of the park there was even a large pond which made the park beautiful to walk in.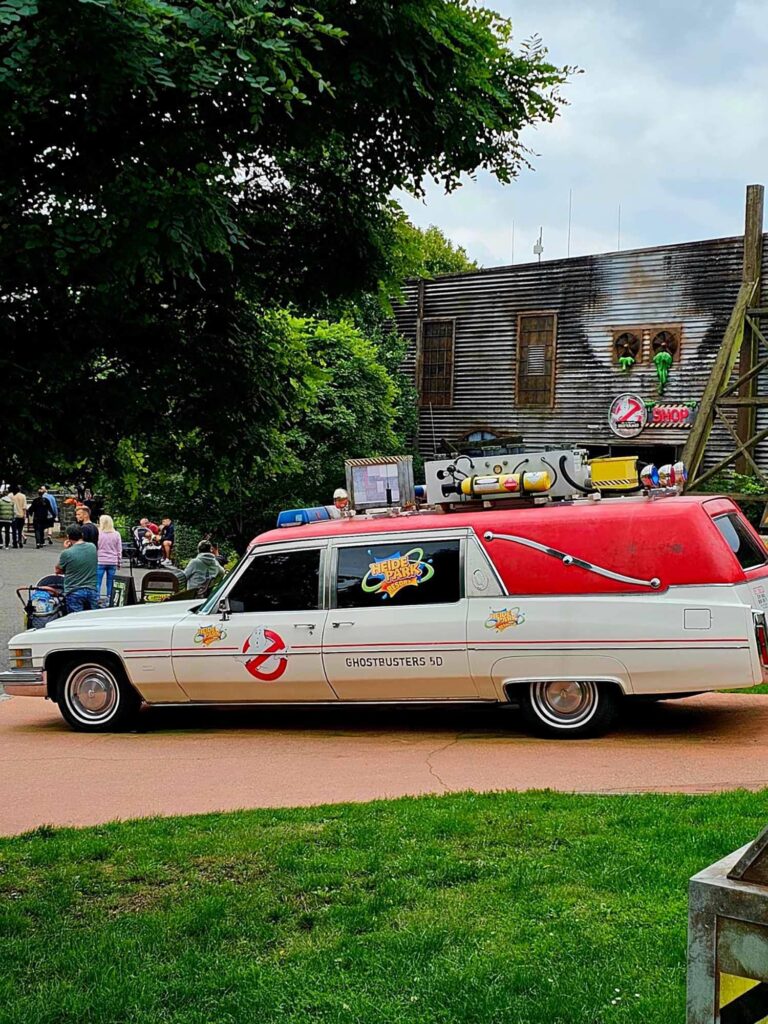 Rollercoasters
There were 7 larger rollercoasters in the park for the bravest souls. There were rollercoasters that had absolutely fantastic effects, including, the largest rollercoaster "Colosso" that is made of wood and where you fall 60m into the beasts large jaws, which spits fire. The speed reaches up to 110km/h and it is a ride for everyone who loves an adrenaline rush. Martin took the opportunity to test it while us others watched with great delight. Another rollercoaster which our oldest son to the opportunity to ride was "Big Loop", a rollercoaster with 2 loops that went 70km/h.   Guess how brave our 8 year old son felt after he had ridden that! A third ride attraction we were impressed by was "Krake", a rollercoaster that is Germanys first diving rollercoaster. Just like Valkyria in Liseberg, it takes a vertical dive from 60m high down to the pirate lake and touches the waters surface, the water then shoots up from the lake then absolutely drenches the curious spectators.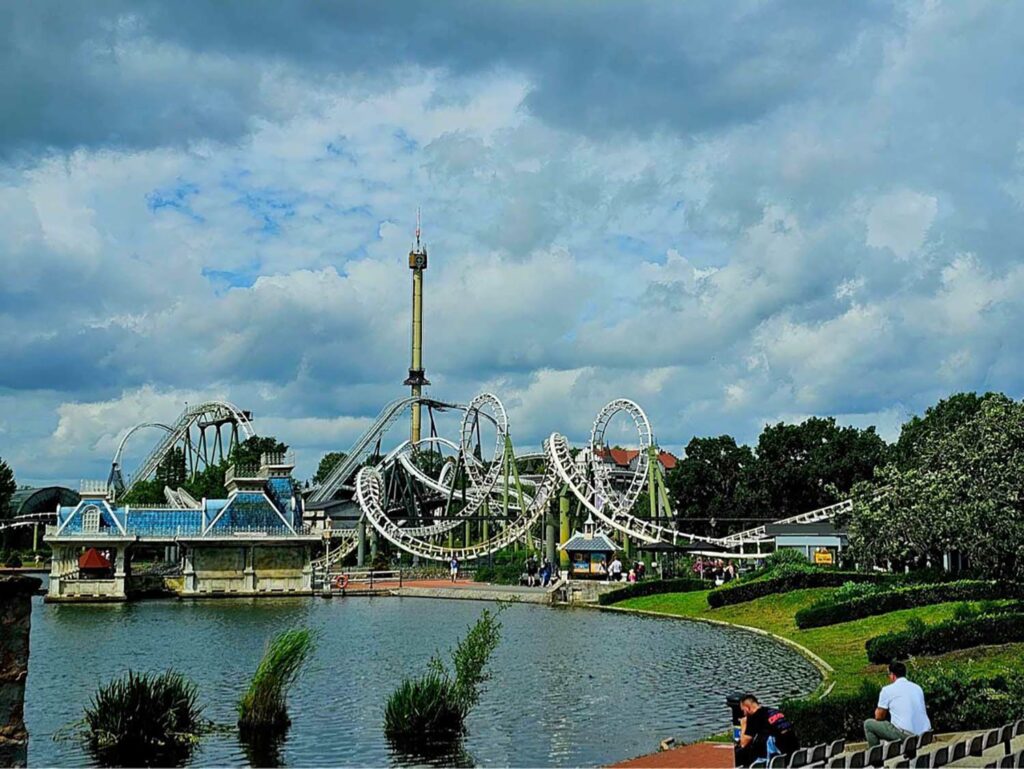 A BIG amusementpark
We were at the park for 10 hours and when we were about to the leave the children realized that they still weren't finished with the park, they, of course, wanted to stay longer. We would have gladly stayed longer to allow us to try out all of the rides. Due to the park being very large, a tip is to stay overnight at the amusement parks own hotel in order to have an extra day to explore all of the attractions the amusement park has to offer in peace and quiet.
In summary, we experienced that despite the parks popularity it felt spacious. Even though we were there on a Sunday, it was not overly crowded. The amusement park was well organized, clean, nice and queues to the rides were a maximum of 15 minutes. There were places to buy food, toilets and kiosks in every area of the park. For those that do not appreciate rides, we can add that the park was very beautiful with fine architecture and many green areas with nice flower arrangements, in short, a wonderful place for walking. There were many smaller playparks around the park with climbing frames, slides and trampolines where younger children can play.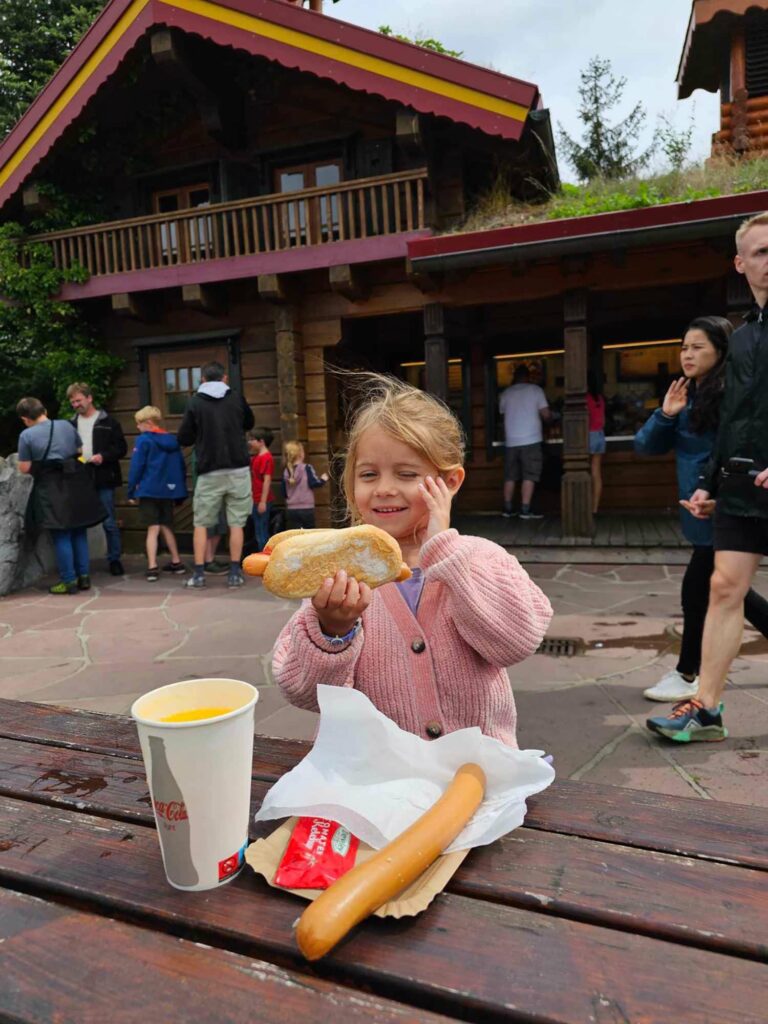 Summary
We would absolutely recommend Heide Park which was unknown to us before. It exceeded all of our expectations. We especially appreciated that there were no crowds and long queues that can be a problem in amusement parks in general. As said previously, our children wanted to continue the adventure and were sad to leave Heide Park and as parents, we would have gladly made sure that we had another 2 days there. We would gladly visit again and warmly recommend Heide Park to all families that enjoy speed and action.
Author and photos
Family Pereira Johansson
0 av 5 stjärnor (baserat på 0 recensioner)
Det finns inga recensioner ännu. Bli den första som skriver en.